I have been using Kaspersky products for a long time and I trust them very much. Their security products are really up to the mark and protect as per their promise. I recently downloaded Kaspersky Antivirus 2010 because I was gifted with a license of the latest version by my friend. But the problem was that there was no option to enter the license key in the license interface. It gives only three options given in the picture below:


One is through the activation license and the other one is purchasing a license through the internet and the last one is activating a trial license.
But I had the activation key which was a file that could be activated in Kaspersky 2009 products. I did a little research and found out that there's a hidden way to activating Kaspersky 2010 products using the License key file. Here is how to activate Kaspersky Antivirus or Internet Security 2010 using a license key file:
First disable your internet connection. Now click on License on the footer of the Kaspersky product.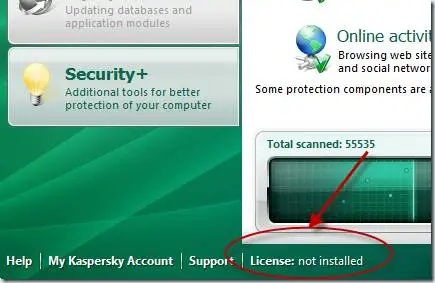 Now select Activate New License.


Now select activate trial license and click next.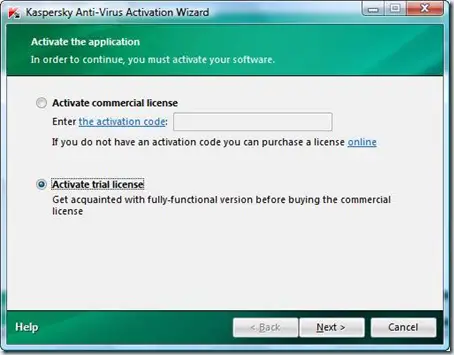 It will give an error and then it will show a screen where you can browse your license file and activate Kaspersky Antivirus or Internet security.



Enjoy the trouble free security of Kaspersky.