Nero is the leader in CD/DVD burning but the problem is that it is not free but there are free alternatives that are available and do almost the same tasks as Nero. Let's discuss some of them.
Nero Lite
Nero Lite is a free edition of the popular Nero Burning. The software has a professional design and very easy to use step by step interface. It can burn and copy CD/DVD data free without any time limitations, create disc image (.nrg), erase disc and analyze disc.
CDBurnerXP
CDBurnerXP is an application to burn CD, VDV, H–DVD, Blu-Ray Disc etc. It can also create ISO images of selected files. Its user interface is not all that good but it's functionality is quite good.
BurnAware
BurnAware is a free CD, DVD, Blue-ray disc burning tool ideal for basic tasks like creating data discs or audio/mp3 music CDs or DVD video discs. It can also burn ISO image to the disc.
FinalBurner Free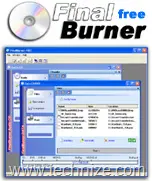 FinalBurner has a free version which can be used to create data, audio and video discs and burn them on CD, DVD and DVD DL. FinalBurner doesn't have all the complex options available but it has a very simple interface. This tool is perfect for anyone who doesn't have a lot of burning needs.
InfraRecorder
InfraRecorder is a free CD/DVD burning solution for Microsoft Windows. It's released under GPL 3. Its features include custom data, audio and mixed mode project and record them to the CD/DVD. It also supports dual layer DVDs. It can also create ISO and BIN/CUE image files. It can scan and detect IDE as well as SCSI recording devices.
DeepBurner Free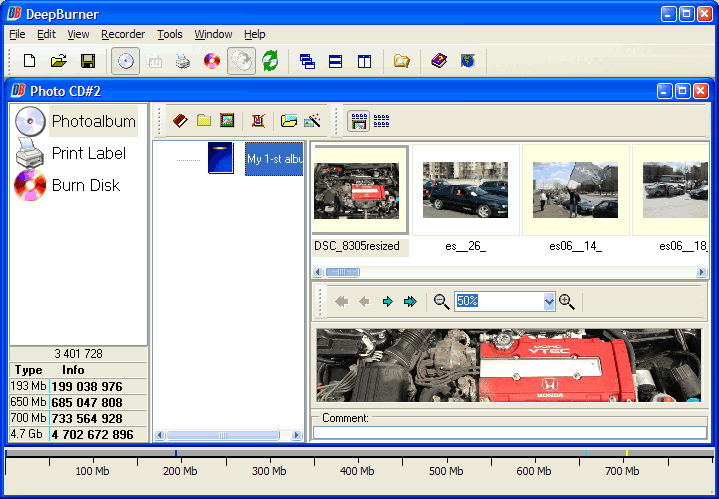 DeepBurner Free version is a very powerful CD/DVD Burner. It can compile CDs and DVDs in different formats. It can also create facinating photo albums and reliable backups. It can scan and detect IDE/EIDE, USB, SCSI and Fire Wire CD/DVD writers. The autorun wizard can be used to make autorun for the CDs/DVDs.
ImgBurn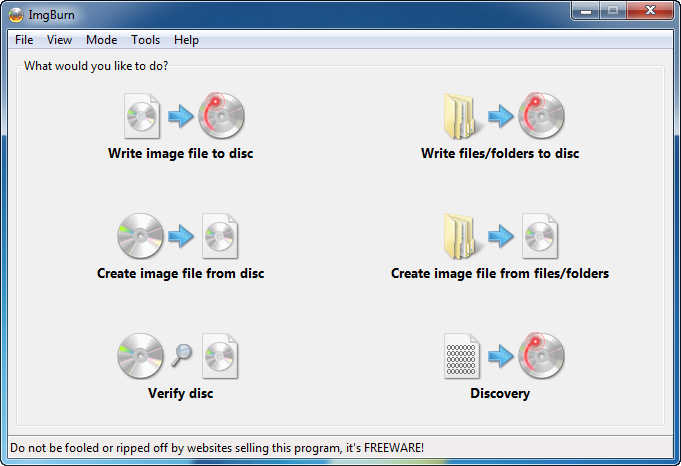 ImgBurn is yet another very simple and easy to use tool for CD/DVD burning. It's user interface is very easy to use. It supports a large no. of file formats including BIN, CUE, DI, DVD, GI, IMG, ISO, MDS, NRG and PDI. The best thing about ImgBurn is that it supports several images to be burnt at the same time. It will queue the burning process so you don't have to wait for the burning process to complete to burn another disc.
Ultimate CD/DVD Burner
Ultimate CD/DVD Burner is a very fast and powerful burner software that can burn data, audio, video and images to CDs and DVDs. It has a very clean interface. I like the arrangement of buttons between the browsing and the burning areas.
Express Burn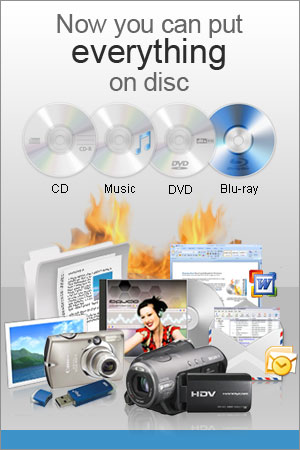 Express Burn is another complete and free tool which can be used for everyday CD/DVD/Blu-ray burning needs. It supports multi session recording. It also includes a command line operation for automation and integration with other programs.
Ashampoo Burning Studio Free
Ashampoo Burning Studio is one of my favorite CD/DVD burning tool because it can create compressed backup archives with powerful password protection and it can also split archives automatically across multiple CDs or DVDs if the backup is bigger than one CD or DVD. There is another option where we can mention how many copies we want to make of the files and folders that we want to burn.
Download Ashampoo Burning Studio Free
Other CD/DVD burning tools worth mentioning: