I have been using Microsoft Outlook for a long time but I am not very comfortable with it's response time with the IMAP mails. It's very slow and hangs in the way. So I started to search for other good alternative desktop email clients to Microsoft Outlook. I discovered many but liked only three of them.
Mozilla Thunderbird:
Thunderbird is an email client which is really very good in speed and has features similar to Microsoft Outlook. For calendaring and to-do lists, Mozilla provides add-ons to Thunderbird. Lightning is one add-on which does a great job of organizing stuff within Thunderbird. I use Thunderbird and highly recommend it. The good thing about it is that it's free and open source.


Download:
[download id="100″]
Opera Mail:
The second mail client I like is Opera mail client. Opera is famous for its sleek and slim design and doesn't take much resources while running. It's very easy to configure. When I configured it, there was two types of configurable accounts, POP3 and IMAP. I use IMAP so I configured it for my IMAP account. But I like that my email clients is integrated in my web browser so that I open one browser for everything web related.


Download:
[download id="101″]
emClient:
I have recently discovered this email client. It was impressed with it's speed. It seems to be really very fast when fetching email from the server. I like the interface of emClient. It can be a very good alternative to Microsoft Outlook as it also includes a calendar and to do list.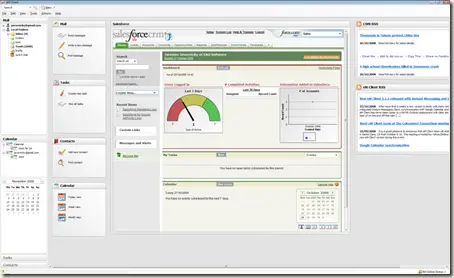 Download:
[download id="103″]
Update: I would also recommend Zimbra Desktop from Yahoo. I'm using it and am very comfortable with it. Highly recommended for the people who are using free email services. See my article about how Zimbra is better than Outlook.