Windows Media Player comes with a default set of codecs which donot play all the media formats. Some media formats are especially more popular these days due to high usage of the Internet. For example, the FLV format is used everywhere in streaming video content including in Youtube videos. Windows Media Player does not by default provide any way to play the flv format and other commonly used formats.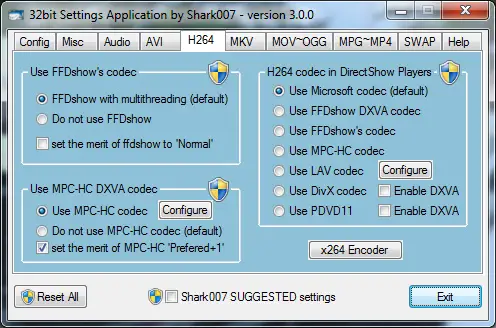 Win7Codecs is a codec pack which includes most important and most used media codecs. Upon installing Win7Codecs codec pack Windows Media Player will be able to play all the most commonly used audio and video formats. The formats include the following:
amr | mpc | ofr | divx | mka | ape | flac | evo | flv | m4b | mkv | ogg | ogv | ogm | rmvb | xvid
The advantage of Win7Codecs over other codec packs is that it does not install any additional software other than the codecs. All the codecs will play in Windows Media Player. One drawback of Win7Codecs is that it does not associate the filetypes with Windows Media Player automatically. So you will have to do the work yourself.
Download Winn7Codecs Codec Pack
[download id="358″]