I have already written about activating Windows 7 and using Windows 7 without activation. Today I will write about backing up the Windows 7 activation settings and then how to restore them.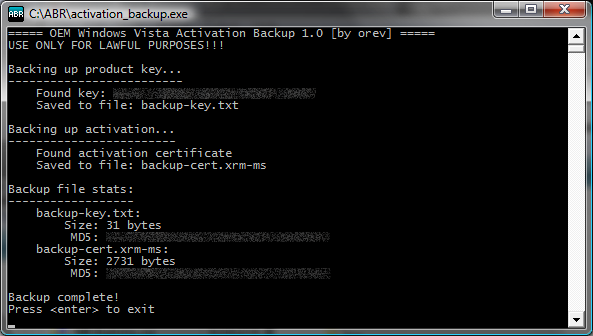 ABR (Activation Backup and Restore) is a very useful tool which can backup the Windows Vista and Windows 7 activation settings. You must do this if you want to reinstall Windows. If you have backed up the activation settings, you can easily restore those settings on the PC again. Activation is not required again and again. Just restore the activation settings which you have backed up once.
ABR can only be used to install the same version of Windows 7 or Windows Vista. For example, if you have Windows 7 Home Edition, the activation backed up from that system will only work on Windows 7 Home Edition.
How to use ABR:
Download ABR from here.
Run "activation_backup.exe".
Save the backup files in a safe place.
Reinstall Windows
Restore activation by running "activation_restore.exe"