Portable Antiviruses can be used without installing. So they can be taken into the USB drives or CD/DVD Drives. This can be useful if you want to clean a infected computer with no Antivirus.
These antivirus can be updated to include the latest signature. But the only problem with them is that they can be use for real time protection.
Note: These antivirus can not be used as complete protection for your computer. Since they assist professionals to clean infected computers only. The reason behind this is they do not provide real time protection
I am listing some of the Portable Antivirus which are free.
1. ClamWin: It is a popular Portable Antivirus. It is open-source application and  6MB  download.
When you download it,it will ask to update virus signature.
After updating it can be used to clean your computer
[download id="324″]
2. Kaspersky Virus Removal Tool 2010 : A free Tool provided by Kaspersky to clean an infected computer.
[download id="325″]
3. Emsisoft Emergency USB Stick:
The program is available in two interfaces one is GUI based a-squared Free and other is command line based scanner.
You can use them to clean an infected PC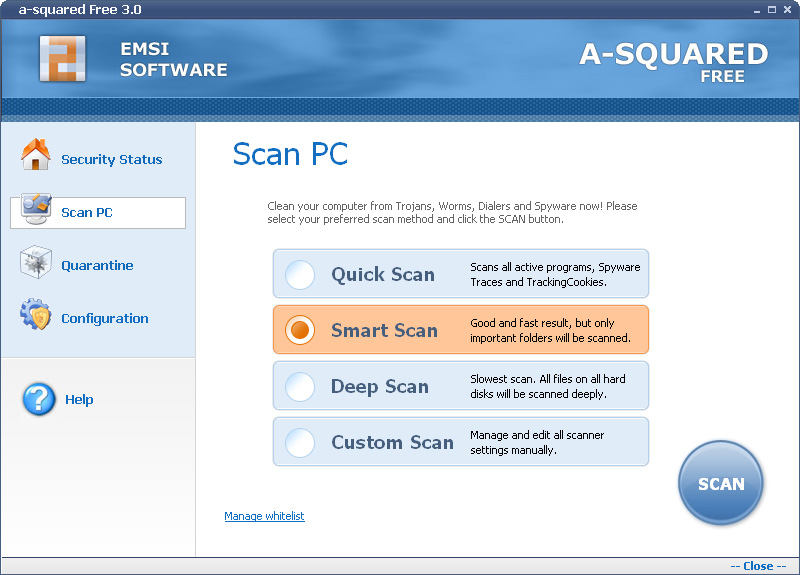 [download id="326″]
It is a standalone utility used to detect and remove specific viruses. Stinger utilizes next generation scan engine technology, including process scanning, digitally signed DAT files, and scan performance optimizations.
[download id="327″]